Apartments De Battista Ugo

Arabba - Via Colesel, 5


Telephone: (+39) 0436792... (+39) 043679216 / (+39) 043679336
de.battista.ugo@rolmail.net
Apartments - Offered treatments: SC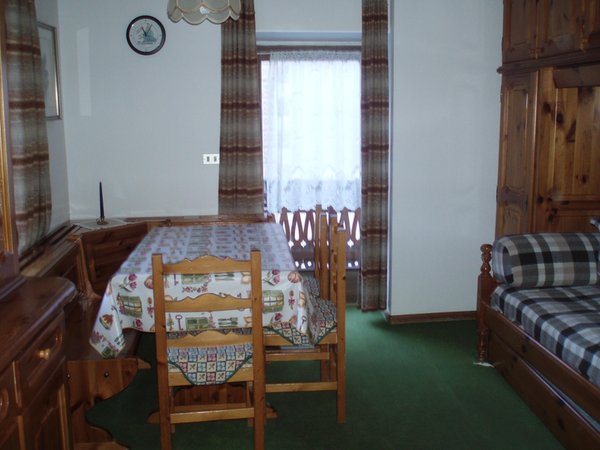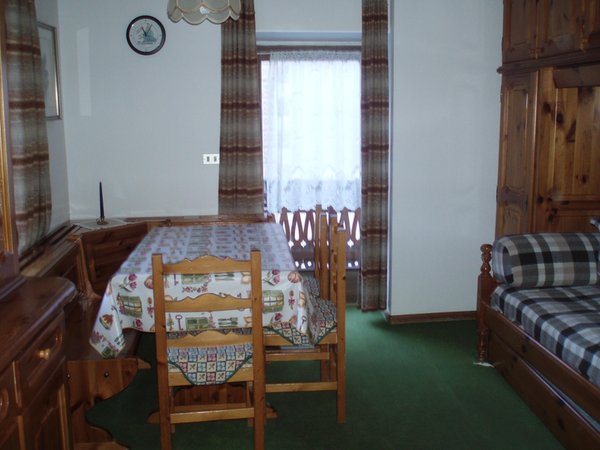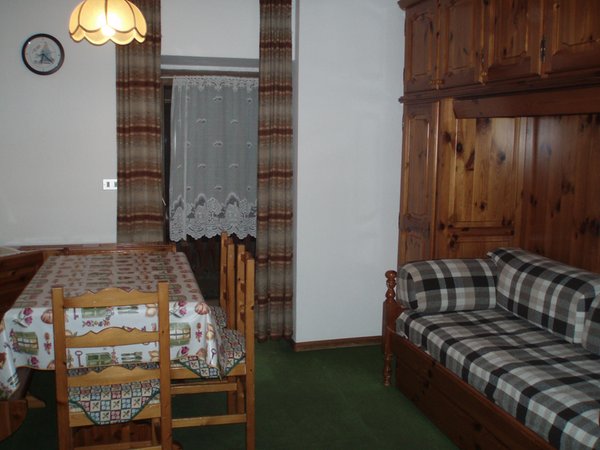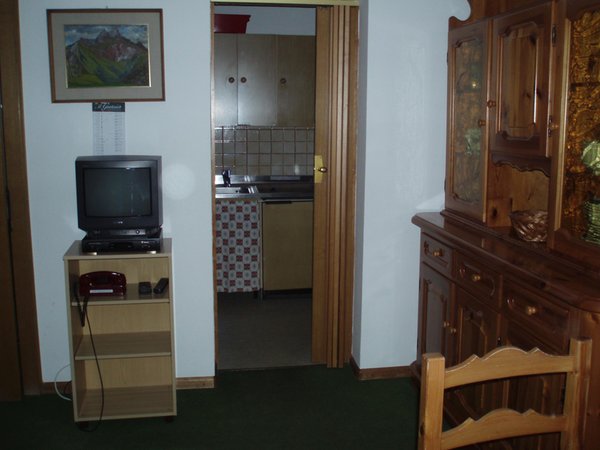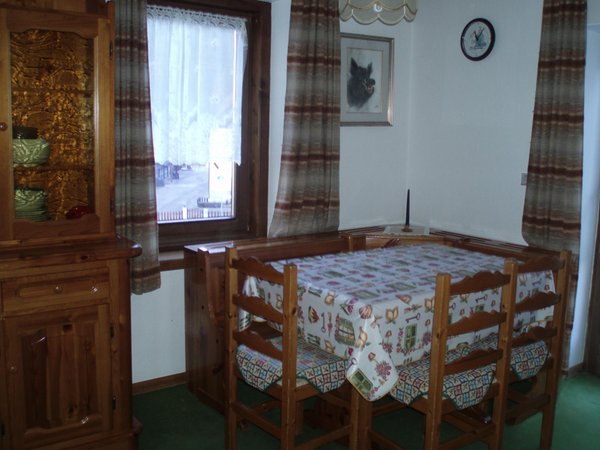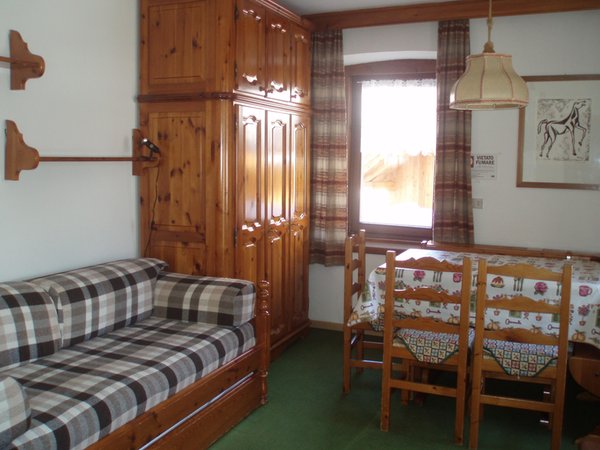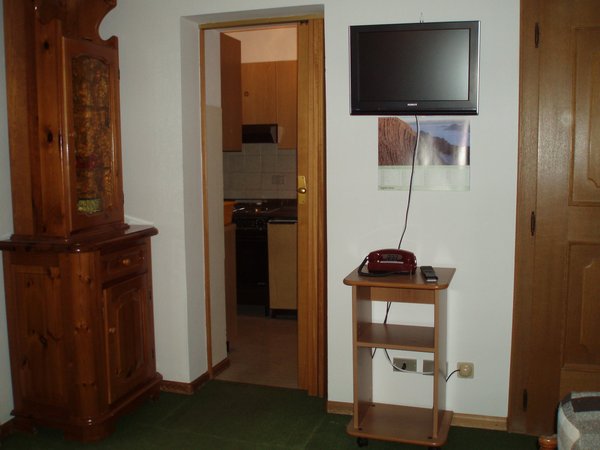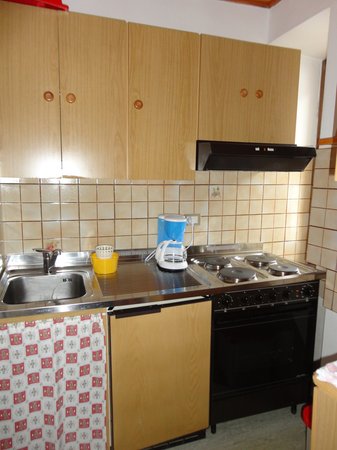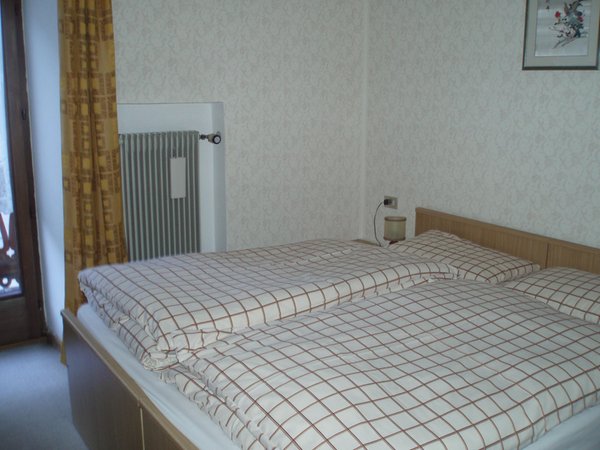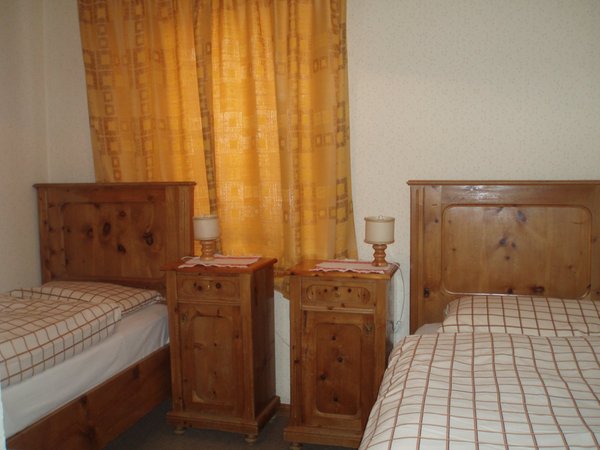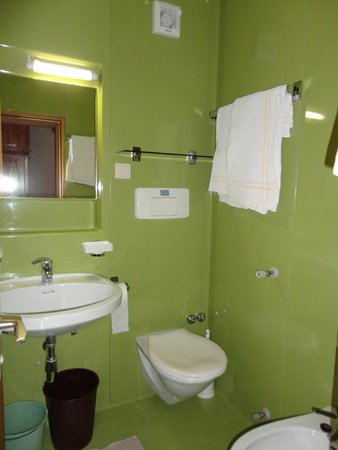 | | |
| --- | --- |
| General information | 20m from the bus stop |
| Facilities | open parking space, bicycle storage |
| In room/apt. | TV with satellite reception, minibar |
| Further services for apartments | bed linen and towels |
| Internet | Wi-Fi gratis in room/apartment |
| Pets | small pets allowed |
| Ski | skiroom with ski boot heater, slopes are easily reachable on foot (120m) |
Availability and approximate prices
Check availability and see prices
1 x Apartment 3

https://images.yesalps.com/hp/11407/197608_zona-giorno.jpg

SP

{"S": 4, "M": 6, "B": 0, "N": false}

45 m2

[{"id": "MTR", "qta": 2}, {"id": "DVLM", "qta": 1}]

[{"id": "camera", "index": 1, "letti": [{"id": "MTR", "qta": 1}], "kitchenette": false}, {"id": "camera", "index": 2, "letti": [{"id": "MTR", "qta": 1}], "kitchenette": false}, {"id": "soggiorno", "letti": [{"id": "DVLM", "qta": 1}], "kitchenette": true}]

bathroom (with WC, bath tub with shower, bidet)

[0, 1, 2]

[[197608, "zona-giorno", 600, 450], [197606, "zona-giorno", 600, 450], [197607, "zona-giorno", 600, 450], [268202, "cucina", 337, 450], [197604, "camera-debattista", 600, 450], [268201, "bagno", 338, 450]]

1 x Apartment 2

https://images.yesalps.com/hp/11407/268190_zona-giorno.jpg

SP

{"S": 3, "M": 4, "B": 0, "N": false}

38 m2

[{"id": "SNG", "qta": 2}, {"id": "DVLM", "qta": 1}]

[{"id": "camera", "letti": [{"id": "SNG", "qta": 2}], "kitchenette": false}, {"id": "soggiorno", "letti": [{"id": "DVLM", "qta": 1}], "kitchenette": true}]

bathroom (with WC, bath tub with shower, bidet)

[0, 1, 2, 3]

[[268190, "zona-giorno", 600, 450], [268198, "zona-giorno", 600, 450], [268196, "camera-debattista", 600, 450], [268182, "bagno", 338, 450]]
Availability and approximate prices
The availability and the prices are entered and updated by the accommodation they refer to. As these data are subject to continuous changes, the definitive availability and price must be agreed directly with each accommodation. The minimum and maximum prices can take into consideration only the most common services and conditions of the accommodation; in case of different solutions the prices may differ from the specified range. The indicated prices may not take into consideration several factors, therefore the final price and the details must be agreed directly with each lodging facility. The indicated prices may not include possible costs for final cleaning service or tourist taxes.
Other rooms

:

Available treatments

:

Description

:
Map
Apartments De Battista Ugo
Via Colesel, 5
Arabba
GPS coordinates
lat: 46.4977° N lon: 11.8748° E
lat: 46° 29' 51.8'' N lon: 11° 52' 29.3'' E
Information about the location: 20m from the bus stop, slopes are easily reachable on foot (120m).